Principal's Weekly Big Rocks Message-September 14, 2020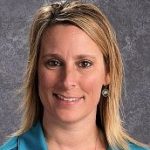 A MESSAGE FROM THE HART
Good Evening Orange Families,
We finally get to see that sun again as we prepare for the upcoming week! Thank you for your patience last week as we navigated rainy starts and ends to our days! Looks like this week we will get to enjoy more of that fall weather!
This week's message is another one of awareness. This time it is not connected to our Social-Emotional Health, rather just an awareness of who we are at Orange Elementary. Did you know that we are a Lighthouse School who believes in teaching your children the 7 Habits of Highly Effective People, authored by Stephan Covey? WE ARE and so very proud of it!
What does that mean? We take every opportunity to find the leader in each of your children. We look for what their strengths are and then find opportunities for them to shine through those strengths. We value your whole child, not just the academic part of them! We want your child (and you) to always have a voice in who we are at Orange.
What does it look like during a pandemic? We are currently tweaking many of our systems so that we can give voice and opportunity back to our students. Our Leadership opportunities may look a little different, but there is absolutely a way to make it happen!
Take a peek at the below video to understand the mission we have to really look for the leader in each of your children! Two of our very own are our Leader in Me Coordinators, Tara Raymond, and Julie Schmitz. Reach out to any of us if you have any questions about Leader in Me @ Orange!
Leader in Me
www.leaderinme.com
What is happening this week?
This week marks our annual Safety Week. Your child will be practicing our Evacuation drill (Fire Drill), Severe Weather drill, Dangerous Intruder drill, as well as, our Missing Child drill. Our students who ride the bus will also practice our Bus Evacuation drill with their bus driver. What is different this year, due to COVID? We will not practice any of these drills, schoolwide, to avoid mixing groups of students. Each classroom will discuss the drill, the expectations, and practice it within just their classroom. Please feel free to call if you have any questions!
Friday, Sep. 18: NO SCHOOL, due to Teacher Professional Learning Day
UPCOMING DATES TO REMEMBER:
Oct. 12: Fall Picture Day (This picture day will be for Face-to-Face students only)
Oct. 13 & 15: Parent-Teacher Conferences (This year you will have an option of virtual or Face-to-Face, more information coming)
Oct. 16: NO SCHOOL
Oct. 23: NO SCHOOL, due to Teacher Professional Learning Day