Principal's Weekly Big Rocks Message-January 21, 2020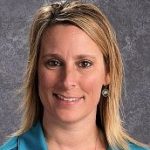 Well, Orange Tigers, Winter is here! With winter comes colds, cases of flu, below zero, and extra clothes! Please take a minute to make sure your child has all the necessary clothes to take a break outside and stay warm inside. As always, we try to get out for some fresh air if the temperature, including wind chill, is above zero. A breath of fresh air always does the body and mind good 🙂 . Temperature can also fluctuate in the building, so please pack a sweatshirt, a fleece or a pullover for your child to put on if they get chilly in the classroom. As a reminder, solid colors only and no hoods.
Stay warm out there!!