Main Content
Students studying monarch butterflies.
Student Lighthouse Superheroes!
Orange students practicing synergizing.
We are a bucketfilling school!
We're ready for our day at Orange Elementary!
Principal's Message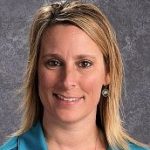 MESSAGE FROM THE HART Hello Orange Families, As you already heard on Friday, our mitigation is getting more individualized by school at the elementary level! What that means is each week our district office is going to take a peek at our attendance numbers in comparison with Black Hawk …
Upcoming Events
UPCOMING DATES TO REMEMBER
September 2021:
Sep. 28: 4th Grade Mayor's Fun Run w/ the UNI-Dome to follow
Sep. 28: OPA(Orange Parent Association) @ 6:00 pm (Leadership Room, across from the Office) Please join us and have a voice for a stronger more connected home-school partnership!
Sep. 29: School Picture Day: Dress Code required for Fall Pictures.
Sep. 30: Leader Lunch in Leadership Rm @ 11:30