Main Content
Students studying monarch butterflies.
Student Lighthouse Superheroes!
Orange students practicing synergizing.
We are a bucketfilling school!
We're ready for our day at Orange Elementary!
Principal's Message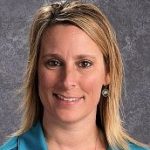 A Message from the Hart Good Morning Orange Families, It's that time again and quite frankly it means so much more this year: Parent-Teacher Conferences! Why does it mean so much more? Because we do not get to see you as much as we would like to! We do love seeing your faces in these hallways as …
Upcoming Events
Feb. 16: Regular School Day, Parent-Teacher Conferences @ 4:30 – 7:30 per appt. ONLY.
Feb. 18: No School, Parent Teachers Conferences @ 12:00 – 8:00 pm per appt. ONLY.
Feb. 19: No School
Upcoming dates: Keep that spirit coming next week too!
Don't forget, EVERY FRIDAY is spirit day! Wear your Orange Spirit gear!
Mar 5: No School; due to Teacher Professional Learning Day
Mar. 15-19: No School, Spring Break