Main Content
Students studying monarch butterflies.
Student Lighthouse Superheroes!
Orange students practicing synergizing.
We are a bucketfilling school!
We're ready for our day at Orange Elementary!
Principal's Message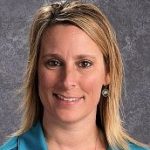 A Message from the "Hart" Good Morning Orange Families, Let's hold on to this 70-degree weather today and maybe it will see us through to our weekend?! That sunshine can just be so invigorating, can't it? Soak it up and keep breathing it in! We are holding strong until the finish line this year! …
Upcoming Events
April 2: No school: Enjoy a beautiful forecasted weekend!
Upcoming Dates:
Don't forget, EVERY FRIDAY is spirit day! Wear your Orange Spirit gear!
Week of April 5: ISASP (Iowa Assessments begin for 3rd thru 5th-grade students)