Main Content
Students studying monarch butterflies.
Student Lighthouse Superheroes!
Orange students practicing synergizing.
We are a bucketfilling school!
We're ready for our day at Orange Elementary!
Principal's Message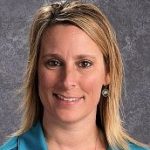 Message from the Hart Good Evening Orange Families, We are kicking off our passion of creating and inspiring leadership this week at Orange and in the Cedar Valley! See more details below. ALL participating Leader in Me schools are invited to a celebration at Palmer's! All you have to do is …
Upcoming Events
UPCOMING DATES TO REMEMBER
Oct. 4: 4th Grade Mayor's FUN RUN Be watching for more details on this fun event!
Oct. 5: Fall Walk with Men @ 2:30 See below for details!
Oct. 7: Tiger Breakfast @ 8:20 am in our Cafeteria
Oct. 11 & 13: Student-Parent-Teacher Conferences
Oct. 13 & 14: NO School
Oct. 21: Tiger Breakfast @ 8:20 am in our Cafeteria
Oct. 28: Fall Parties: See your child's teacher for details