Main Content
Students studying monarch butterflies.
Student Lighthouse Superheroes!
Orange students practicing synergizing.
We are a bucketfilling school!
We're ready for our day at Orange Elementary!
Principal's Message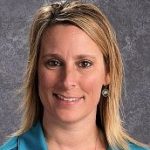 Message from the Hart: Good Evening Orange Families, And, just like that, we are here: THE LAST WEEK OF SCHOOL! Whew! The time always flies by so fast, even in those moments that seem to go so slow! We are so proud of all of the growth and success we have seen over the year from your kiddos! …
Upcoming Events
UPCOMING DATES TO REMEMBER
May/June 2023:
May 30: 5th Grade Promotion Ceremony @ 2:00 p.m.
May 30: Awards Ceremony K-4, SEE TIMES BELOW:
9:00 – 10:00 a.m.: 3rd Grade Awards
10:00 -10:30 a.m.: 2nd Grade Awards
10:30 – 11:00 a.m.: 4th Grade Awards
12:00 – 12:30 p.m.: 1st Grade Awards
12:30 – 1:00 p.m.: Kindergarten Awards
May 31: Final ROAR Assembly @ 3:00 p.m.
May 31: LAST day of school for Pre-K
June 1: Variety Show @ 9:00 – 11:00 a.m.
June 1: LAST Day of School for Kindergarten thru 5th Grade