Main Content
Welcome
George Washington Carver Academy is a fitting name for the state's first STEM middle school. Science, Technology, Engineering and Math receive special attention in course offerings. The attached Dick Young Greenhouse also serves as a learning lab for students and is a base for master gardeners and a community-use facility. Our school is named after George Washington Carver, who was born in 1864 and died in 1943. He was an educator, horticulturist, farmer and artist. He attended Iowa Agricultural College, now Iowa State University, where he received a degree in agriculture science in 1894. Carver first attended Simpson College in Indianola, Iowa, where he studied piano and art. He then transferred to Iowa State, receiving a bachelor's degree and a master of science degree in 1896. Carver went on in life to develop 300 new products derived from peanuts, sweet potatoes and soybeans.
News You Need to Know
Thousands of dollars will be on the line to benefit northeast Iowa students on Saturday, February 9th during the Waterloo Black Hawks' 7:05 p.m. game against the Sioux Falls Stampede. Kaiser-Corson Funeral Homes in Denver, Readlyn, Shell Rock, and Waverly are sponsoring the Hawks' Second Annual "Dash for Cash." At intermission on February 9th, $2,500 in $1 bills will be spread out on the ice. Ten deserving teachers from the region will have the opportunity to gather as much of the windfall as possible to make classroom improvements and additions.
Carvers very own Connie Adams will be one of those lucky teachers. Come out and support Connie and Carver February 9th at the Waterloo Blackhawks game!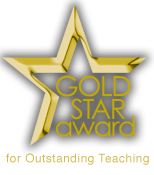 Do you want your teacher to have the chance to be recognized as a 2019 Gold Star Teacher? Nominate them today! Gold Star Teacher Nominations are open until Wednesday, February 20th.